Preventative Pet Care from Our Laguna Hills Veterinarian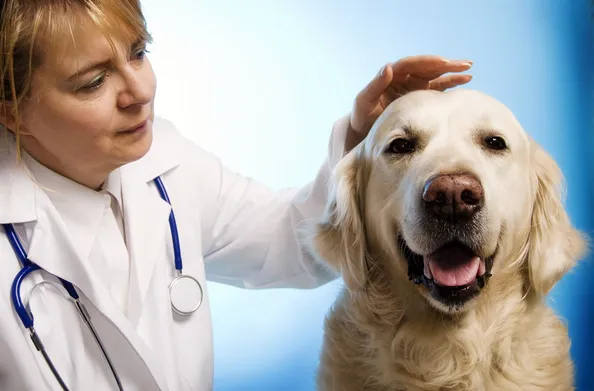 As a concerned pet owner, you want to know your beloved animal has ready access to high-quality treatment for any health conditions that may occur. Here at Trinity Hospital we understand exactly how you feel, and our Laguna Hills veterinarian, Dr. Kerolos, offers a variety of preventative pet care services. From medications and checkups to weight loss programs, our goal is to help your pet stay in peak condition for life. Preventative measures include:
Wellness Exams
Wellness exams are the cornerstone of preventative care. The earlier we catch a health problem in the making, the more effectively we can administer treatment before it grows into a serious threat. Regular evaluations allow our Laguna Hills veterinarian to inspect your pet's exterior, run lab tests, check vital signs and ask you about any recent changes in his behavior or appearance.
Dental Care
Dental care can make a big difference in your pet's health. Mouth pain and oral diseases can interfere with chewing, as essential part of digestion, the bacteria behind periodontal disease can invade vital organs, and oral cancer can prove deadly. Regular dental checkups are a natural complement to general wellness exams. We can perform X-rays, check for gum disease and look for any signs of oral cancer, recommending treatment as needed. At the same time, a thorough teeth cleaning can scrape away the tartar that attracts oral bacteria.
Vaccinations
Pets need to receive vaccinations against common, dangerous diseases such as rabies and distemper. We administer these "core" vaccinations starting when your pet is just a few weeks of age, continuing with booster shots to ensure ongoing protection. Your pet may also need non-core vaccinations against Bordetella, Lyme disease or other diseases as well, depending on his specific lifestyle and proximity to other animals.
Pest/Parasite Prevention
Fleas, ticks and parasites can cause your pet considerable distress - and spread dangerous diseases -- by the time they are removed through treatment, so it's best to adopt a preventative program from the start. We can provide preventative medications to protect your pet against fleas, ticks, worms (including the deadly heartworm) and other unwanted visitors.
Diet/Nutrition
Pets that eat too much or the wrong kind of food may encounter significant health challenges, from diabetes and obesity to malnutrition. Our Laguna Hills veterinarian can weigh your pet and advise you on the right combination of diet and exercise to him keep him healthy and trim. We can also prescribe diets to address specific health conditions.
Schedule Preventative Care with Our Laguna Hills Veterinarian
If your pet is overdue for vaccinations, dental care, pest prevention or a general wellness exam, call Trinity Pet Hospital at (949) 768-1314 for an appointment with our Laguna Hills veterinarian. Here's to your pet's health!