Pet Anesthesia At Our Trinity Pet Hospital In Laguna Hills, CA
Going to the veterinarian's office can be scary for a cat or dog. While us humans understand that the veterinarian is there to help animals don't always see things the same way. For some cases, anesthesia may be administered so the veterinarian is able to perform an in-depth exam. If a cat or dog has a painful joint or bone it may be necessary to give the animal some anesthesia to allow the veterinarian to X-ray or manipulate the joint to find the problem. Anesthesia may also be necessary if your pet is undergoing surgery. Just like with people, surgery can be painful and your pet must remain completely still. Additionally, if your pet is undergoing teeth cleaning, anesthesia is necessary for both the safety of your pet as well as the veterinarian.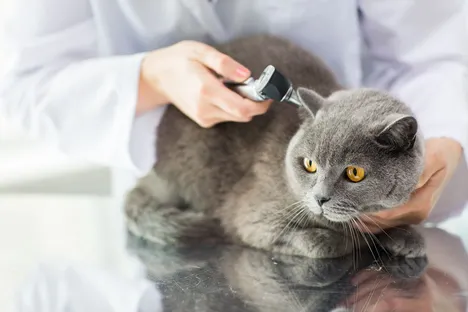 The Importance of Anesthesia
The one important thing to remember about anesthesia is that it is intended to keep your pet safe. Many examinations and surgical procedures are very detailed and your pet must remain completely still. Having your pet anesthetized allows the best possible exam and surgery. Your pet will stay asleep for the procedure and will wake up without knowing the discomfort or trauma that a surgery or exam may cause. Anesthesia also helps to keep the veterinarian safe. Even the nicest most gentle cats and dogs can act unpredictably if they are scared or in pain. Having your pet sleep through a procedure is the best way to make sure the veterinarian remains safe from bites and scratches.
How Anesthesia is Administered
A mask is placed around your cat or dog's face which administers the gas that will make your pet fall asleep. While your dog is under anesthesia all of your pet's vital signs are closely monitored. A veterinary technician will monitor your pet's heart rate, oxygen level, and core body temperature to make sure your pet stays completely stable and healthy through the procedure. When you come to pick up your pet after the procedure he or she should be back to his or herself with minimal lasting effects.
Contact Our Trinity Pet Hospital in Laguna Hills, CA
At Trinity Pet Hospital we understand it can be scary leaving your pet to undergo a surgical procedure. Our team of trained professionals cares about your pet as if he or she were one of our own. We are conveniently located at 24861 Alicia Pkwy Ste D, Laguna Hills, CA 92653. Call us today at 949-768-1314 to schedule an appointment for your pet. We love accepting new patients so that we can help your pet live a healthy and happy life.