Pain Management in Laguna Hills, CA
Pets, just like their human owners, experience fluctuations in their health during certain times of the year. Pain management, especially in older pets, can become a regular part of your veterinary health. Your dedicated Laguna Hills veterinarian is here to advise you on the ways to tell if your pet may be experiencing pain, and in such cases ways that you can help to relieve their pain and discomfort.
Trinity Pet Hospital is dedicated to the health and well-being of our furry friends and understands that pets are part of the family.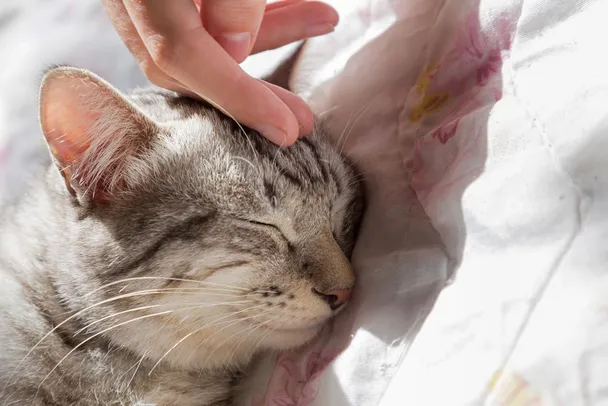 Is Your Pet Experiencing Pain?
As our pets age, they may begin to start feeling pain just as humans do. Large dogs are especially susceptible to this and it is important that you are aware of the signs that many dogs exhibit when they are feeling pain:
Obsessive grooming, especially in one particular area
Squinting
Difficulty sitting or rising from a seated position
Maintaining an odd, hunched position
Rapid breathing
Personality changes typically change in demeanor such as a normally friendly dog becoming withdrawn. In some cases, dogs that are feeling pain can also become aggressive and irritable
If you notice any of the symptoms listed above in your pet, it is time to schedule a visit to Trinity Pet Hospital, your friendly Laguna Hills veterinarian.
Treatment for Pain
If your pet is experiencing pain, our Laguna Hills veterinarian will work with you to create a comprehensive treatment plan that will provide pain management throughout the entire year. It is important that these plans are followed on a consistent basis, especially around the holidays when life can become more hectic and their needs may be overlooked.
There are no-steroid medications that will help to reduce the inflammation that often is the culprit of pain in pets. This course of treatment will be given in the lowest possible dose that is effective.
In addition to anti-inflammatories and pain medication, we may also recommend a different diet for your pet and we will likely provide advice for an overall wellness plan. It is key to your pet's health and wellness that they receive an adequate amount of exercise on a consistent basis. If you are concerned about your pet's pain level it is always best practice to contact your veterinarian for advice.
Trinity Pet Hospital is Here to Help Your Pets
We specialize in pain management and can help you to keep your pet healthy and vibrant throughout the year. If you have a concern about your pet's health please call us today at (949) 768-1314 to schedule a consultation. Our vet center is conveniently located at 24861 Alicia Parkway in Laguna Hills.