How Common Are Ear Infections in Cats and Dogs?
Ear infections are a very common problem in dogs and cats, and it's likely your pet will suffer from an ear infection at some time in his or her life. Some breeds of dog are susceptible to frequent ear infections, such as Basset Hounds or Cocker Spaniels that have floppy ears. Puppies commonly develop ear mites that can be the source of infection. Cats are also subject to developing ear infections from mites or injury to the ears. Wax buildup in the ears or excessive hair in the ears can also lead to infections.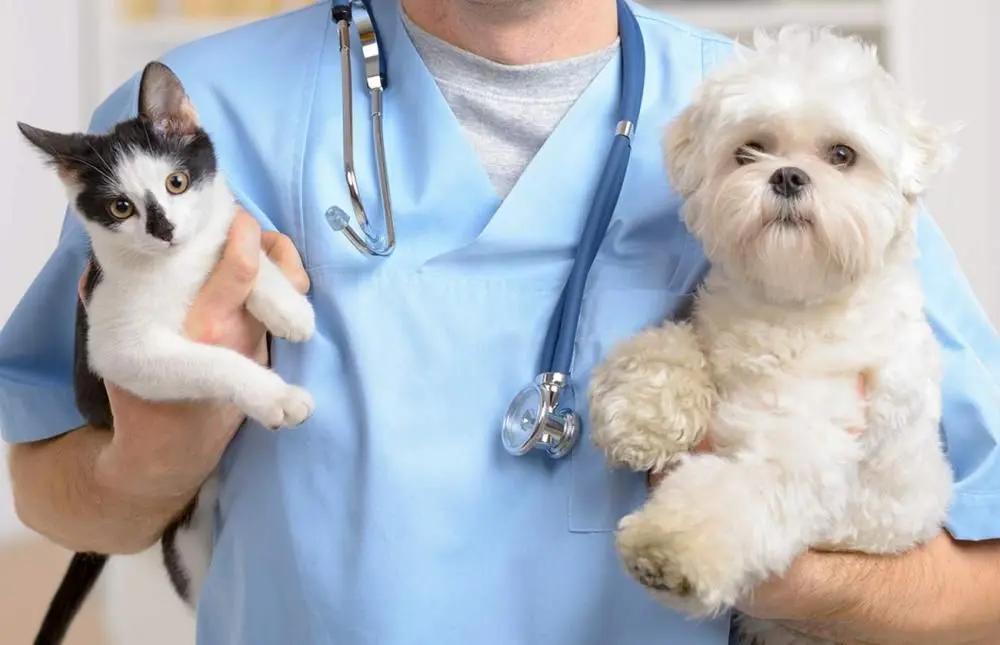 What Are the Symptoms of Ear Infection?
Pet owners usually begin to suspect an ear infection when they see their dog or cat scratching at its ears, shaking its head frequently or vocalizing discomfort. The interior of the ears may appear reddened or swollen. You may detect an odor coming from the ears, or notice a discharge coming from the ears. These are signs you should make an appointment with your Laguna Hills veterinarian to get a good diagnosis and treatment for a possible ear infection.
What Causes Ear Infections?
Ear infections can be caused by a wide range of pathogens, such as bacteria, fungi, viruses, yeast, mites, foreign objects, allergic reactions, thyroid disorders, injury to the ear or excessive cleaning of the ears. Even moisture, trapped in the ear, can create an environment favorable to the growth of yeast or bacteria.
How Are Ear Infections Diagnosed?
Your Laguna Hills veterinarian will examine the animal's ears with an otoscope to detect ear mites, yeast growth or signs of bacteria. The vet may also take a sample of the ear secretions to examine under a microscope to detect infection. A digital otoscope projects a larger image of the ear on a monitor, to allow the vet to view the ear's interior more clearly.
How Are Ear Infections Treated?
Generally, the vet will prescribe antibiotic drops to eliminate the infection. In some cases, your pet may be prescribed an oral antibiotic to knock out a severe infection. The vet may also provide advice on preventing ear infections in the future, such as proper cleaning techniques, removal of hair inside the ears or managing allergies.
What About Pet Ear Cleaning Products?
Pet owners should only use products that are specially formulated for use on pets. These products are mild enough to do a good job of cleaning, without irritating tender ear tissues. Don't use common isopropyl alcohol or hydrogen peroxide to clean your pet's ears. These compounds are too harsh for regular use on pets.
Let Trinity Pet Hospital Be Your Laguna Hills, Veterinarian
Dr. Kerolos and the friendly staff at Trinity Pet Hospital take pride in providing compassionate care to all their patients in Laguna Hills, Irvine, Mission Viejo, San Clemente and surrounding communities. We offer a broad range of veterinary services, including wellness care, vaccinations, spay and neuter services, microchipping, digital ear exams, dental care, diagnostics, pharmacy, surgery and nutritional counseling. Contact Trinity Pet Hospital today at 949-232-1788" style="pointer-events: auto; cursor: pointer;">949-232-1788 for an appointment to discuss the best ways to prevent and treat ear problems in your pet.