Trinity Pet Hospital Offers Help For Chronic Ear Infections
Ear infections are a common problem in both cats and dogs. These problems can cause ear pain, discharge, bad odors and trouble with hearing. Sometimes, a cycle of infection, treatment and repeated inflammation begins, which can be frustrating for pet owners. Trinity Pet Hospital has experience dealing with these problems and can provide effective treatment for common ear problems.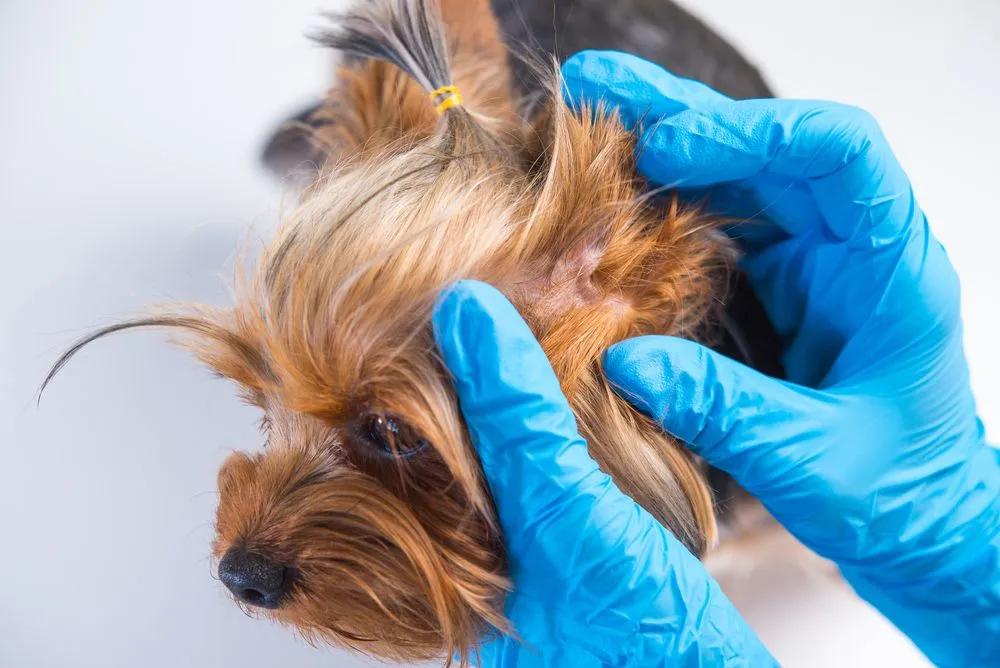 Understanding the Causes of Chronic Ear Problems
Ear infections often start deep in the ear canals of cats and dogs. Bacteria or mites cause inflammation, which quickly develops into an infection because of the lack of air on the tissues. Some dog breeds are particularly susceptible to ear infections because they have floppy ears that do not let in any fresh air into the ear canal. Cats also can be subject to chronic ear problems. Almost half of the ear infections in cats are caused by ear mites. Other causes include allergies, environmental irritants, thick hair in the ear canal or wax buildup in the ears. Polyps or growths within the ears can also be a breeding ground for bacteria. Ear infections can become chronic when frequent infections cause scar tissue or thickening in the ear canal, which makes it easier for bacteria to take hold.
Diagnosing Ear Infections
Your Laguna Hills vet will use an otoscope to look into your pet's ears. This device allows a clear look at tissues deep inside the ear to find signs of infection. The vet may also take a sample of matter within the ear canal to examine it for signs of mites or other issues. This sample can help the veterinarian determine the right treatment for the problem.
Treatment for Chronic Ear Infections
The veterinarian will provide antibiotic drops to place in your pet's ears several times each day to eliminate the infection. In severe cases, the vet may prescribe an oral antibiotic to help control the infection. You will also be given instructions on safe ways to keep your pet's ear clean, as well as advice on products that you can safely use for this process. If the source of the problem is allergies, the vet will provide medications to help control the allergic reaction.
Make Trinity Pet Hospital Your Laguna Hills Vet
Dr, Kerolos, a second-generation veterinarian, understands your pet is a part of your family. He and his experienced staff are committed to providing comprehensive care for pets, with individualized attention and gentle treatment. We provide a wide variety of veterinary services to our patients in Laguna Hills and other communities, to ensure your pet maintains good health at all stages of life. Call Trinity Pet Hospital today at 949-768-1314 for an appointment to your pet's chronic ear problems and learn options for eliminating this troublesome condition.