Seasonal Pet Allergies in Laguna Hills, CA
Itchy skin, watery eyes, sneezing—these are common allergy symptoms people recognize in themselves, but they may not be aware that pets can experience these same problems. Owners may be puzzled by the change in health or attitude of their pet when certain seasons come around.
A trip to your vet can pin down the reason for this sudden change in your pet. Your Laguna Hills animal hospital can provide effective treatment for seasonal allergies to make your pet more comfortable during allergy season.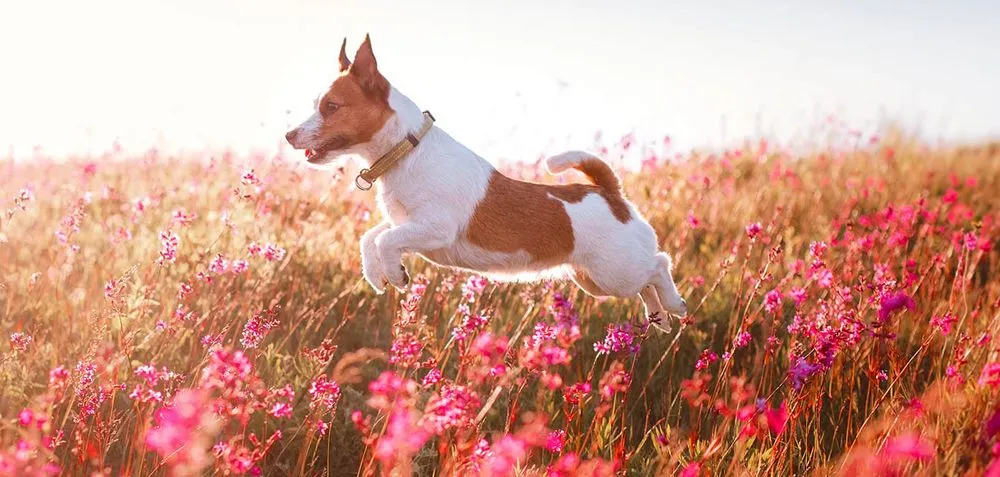 Common Seasonal Allergy Symptoms
Pet owners may begin to suspect seasonal allergies when their pets show unusual symptoms such as:
Itching much more than he or she normally does
A rash of red, inflamed skin and increased redness of the skin.
An unusual amount of time licking at their paws or other areas of the body.
Increased discharge from the eyes or pawing at the ears.
Shake their head more frequently or have an odor coming from the ears.
A frequent sneezing
A cough or you may hear a wheezing sound as they breathe
These are all signs that an allergen is causing a physical reaction. Allergies generally show up within the first 3 years of life, and they can become worse as your dog gets older.
Treating Seasonal Pet Allergies
Your Laguna Hills vet will do a thorough examination of your pet and ask questions about their activity and general health. Your vet will also try to determine the allergen that is at fault to help provide an effective treatment regimen to decrease symptoms. Some treatment options your pet vet may advise are:
Sweep floors and vacuum rugs frequently to remove allergens
Use an air filtration system to remove allergens from indoor air
Bathe your pet more frequently to remove allergens from the coat.
In severe cases, your vet may advise you to keep your dog inside during certain periods when allergens are present.
If necessary, you will be provided with medications to reduce itching, dry up discharges or to eliminate infections that have occurred as a result of the allergy. Immunotherapy shots, which inject small amounts of allergens under the skin to improve resistance, may be administered.
Make Trinity Pet Hospital Your Laguna Hills Vet
Dr. Kerolos and the trained staff at Trinity Pet Hospital are committed to providing compassionate, quality veterinary care to their patients in Laguna Hills, CA, Mission Viejo, Laguna Nigel, San Clemente and Irvine. We have a special interest and training in dermatological disorders and can provide care for a variety of skin conditions.
Contact our Trinity Pet Hospital today at (949) 768-1314 for an appointment to discuss your pet's seasonal allergy problems and effective treatments that can help.