Veterinary Care Near Lake Forest, Laguna Hills, and Irvine, CA
Welcome to the Trinity Pet Hospital, a leading provider of veterinary services in Lake Forest, Laguna Hills, and Irvine, CA. Our veterinarian doctor is ready to become a familiar face for your furry family member. Dr. Kerolos is a highly regarded vet here in the Lake Forest area. Whether you are new to the area or searching for a local vet to better assist your pet's health care needs, let us assist you. Find out more about what to expect when you choose the Trinity Pet Hospital for your pet's veterinary care.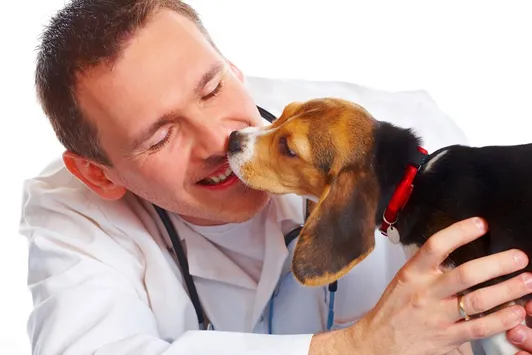 Meet Our Lake Forest Veterinarian
Dr. Kerolos is our Lake Forest veterinarian providing animals with comprehensive vet care. He is a highly trained animal doctor ready to assist your pets whether they need animal surgery, pet dentistry, microchipping, or pet vaccines. As a lifelong animal lover, Dr. Kerolos's goal is to give pets the compassion and care they deserve. Our Laguna Hills vet is ready to assist your pet in general health and wellness, as well as emergency pet services. He has a particular passion working with small animals, internal medicine, and dermatology, as well as eye and soft tissue surgery for pets.
Vet Services at Trinity Pet Hospital
Speaking of vet services available at Trinity Pet Hospital, we offer extensive veterinary medicine. In addition to preventative services including pet vaccines and pet dentistry, we also provide affordable spay and neuter in the Irvine, CA area. When you bring your pet for an annual pet wellness exam, ask about our microchipping services. Microchipping is a common method for keeping track of your pet in case they get lost or stolen. It is also useful for storing your pet's medical history including an immunization record.
Specialized Vet Care Near Laguna Hills
In the instance that your pet needs emergency services, such as trauma care or pet surgery, we are here to assist you. We treat accidental poisoning, car accident injuries, and foreign object ingestion, as well as blunt force trauma wounds. Other forms of pet surgery available at the Trinity Pet Hospital include tumor removal and biopsy, as well as orthopedic surgery.
Along with your pet's annual checkup, we provide regular dental cleanings for animals. The care and maintenance of your pet's teeth and gums is paramount for their general health. Furthermore, without regular cleaning of the plague, tartar, and bacteria from your pet's mouth, they can be more susceptible to diseases and oral cancers. We also specialize in pet dermatology, which typically involves treating skin allergies and skin diseases. This includes prevention and treatment of ringworm, feline acne, and manage.
Contact a Vet in Laguna Hills or Irvine Today
Here at the Trinity Pet Hospital your pet's health and wellness are our main priority. Whether you are new to the area and searching for veterinary care, or your pet needs a routine exam, we want to assist you. We offer compassionate pet care that helps your furry family members get the most out of life.
Contact Dr. Kerolos today at (949) 768-1314 to schedule an appointment for vet care near Laguna Hills, Lake Forest, or Irvine, CA. Please check our currently available offers online to see if you qualify.