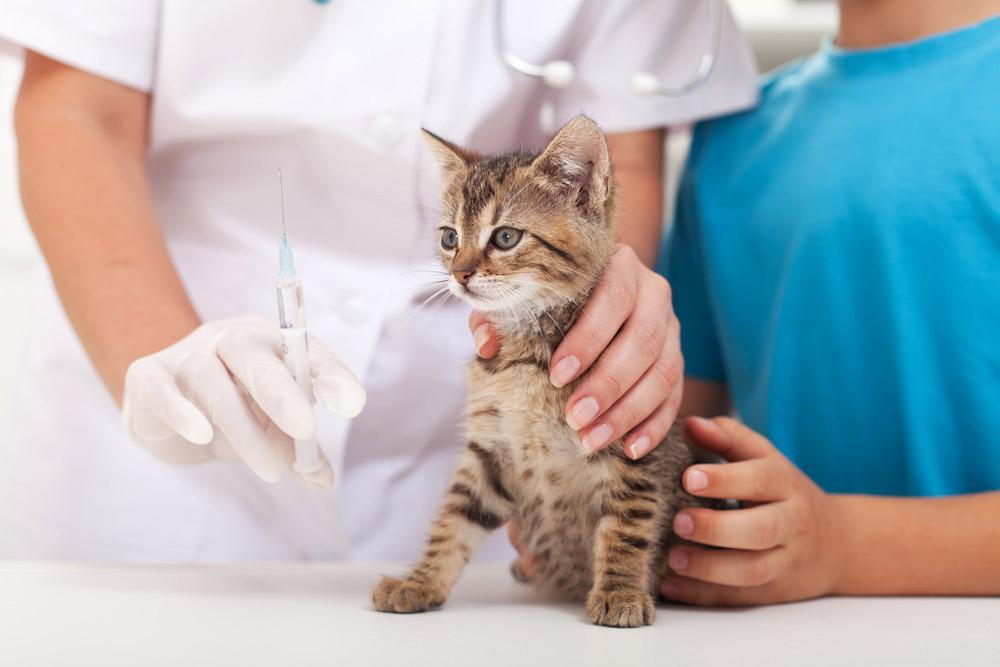 Core Cat Vaccinations
If your cat gets sick, it can be stressful, expensive, and dangerous for your pet depending on the disease involved. One of the best ways to ensure the health and well-being of your cat is to make sure their core vaccinations are up to date. Whether you live in Laguna Hills or the surrounding areas, our veterinarians at Trinity Pet Hospital can help you make sure that happens.
Core Vaccine Basics
There are a lot of different vaccinations available for cats, but some are more important than others. Core vaccines are ones that the American Animal Hospital Association deems critically important for all cats to have, regardless of where they live or what their lifestyle is like. Our veterinarian may also recommend other vaccinations depending on your cat's individual needs.
Feline Core Vaccinations
The American Animal Hospital Association recommends that all cats receive feline calicivirus (FCV), feline herpesvirus-1 (FHV-1), feline panleukopenia (FPV), and feline leukemia (FLV) vaccines. While indoor cats may be at low risk for some of these, there's always the possibility of escape or accidental exposure. Some of these diseases, such as FLV, are incurable and may cause lifelong issues, while others, such as FPV, are highly contagious and often fatal in kittens and immune-compromised cats. Another core vaccine is the rabies vaccine. This one is particularly essential because keeping your cat up to date with the rabies vaccine is required by law in California and many other states.
Your Cat's Vaccination Schedule
Each cat is unique, so it is important to work with our veterinarian to figure out the best schedule for your cat. Many adult shelter and feral cats receive all their vaccinations at once when they're in the animal hospital for a spay and neuter surgery, but some pet owners prefer to space them out a bit more. Kittens receive vaccinations early on in life for the best possible protection.
Veterinarian in Laguna Hills
At Trinity Pet Hospital, we're committed to working with pet owners to provide the best care for their animals, whether that's routine care such as vaccinations or spay and neuter, or more critical care in emergencies. For more information or to schedule an appointment with our veterinarian, call us at (949) 768-1314.